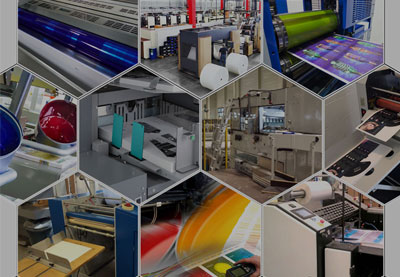 Waves Printing Press has been in the printing field since 1995. We provide a one-stop facility where a customer can get their printing and related requirements fulfilled under one roof. We pride ourselves that our customers think of us as part of their team rather than just a supplier. We strive to understand your needs and requirements and translate them into best possible printed products to match your needs.

Our marketing and customer service executives bring their knowledge and experience to the process to help you spec out the job and to get you the best value. Quality, clarity in design, printing and distribution are what distinguishes us from all other players in the industry. In fact, after relentless printing services, we have almost perfected printing and are well acclaimed as leaders in the printing industry. It is because of this perfection and experience that at Waves, colors come to life and resemble the original image. This made possible due to the state-of-the-art infrastructure along with printing machines based on modern technology available with us.

Another area where we meticulously monitor processes to ensure quality delivery is pre-press. We make sure that the raw content is reproducible to perfection. Processes like scanning, color correction, stamping, page make-up, & ripping are put to use and rigorous tests to get the perfect pre-press for the content to be printed. Every print reproduction by Jaipur Printers has to undergo strict quality checks with the help of spectrophotometer like Dot Gain, color Lab values etc. So to churn printing tasks to perfection.
Mission
Ensuring best of our services at all times to our customers delight.
Delivering best quality product at competitive rates on time.
Consistently delivering & maintaining international quality standards.
Continuously learning, upgrading & implementing state of art technology, thus enabling JPPL to deliver economical & better quality product in less time.
Adhering to Ethical practices & confer to legal & social framework.
Core Values
Discipline and respect for commitment.
Ownership of organization's goals and interests; Taking accountability and responsibility.
Trust, sensitivity and professional conduct.
Quality orientation and pursuit of excellence.